North Coast Dogs provides individual in-home and in-facility dog training and behavior modification to all of Cleveland and Northeast Ohio. We offer a wide range of instruction custom designed to fit your needs and those of your dogs. North Coast Dogs is available to help with basic canine training or more complicated behavior problem. Here's a short list of some of the issues with which we can and have helped clients. Spots fill quickly, please have patience as we work to help your family!
Aggression towards dogs
Aggression towards humans
Destructive behavior
Fears of certain people
Fears of situations
Fears of animals
Fears of objects and places
Global fear

House soiling / urination
Introducing a new baby to the home
Introducing a new dog to the home
Issues specific to children and dogs
Newlyweds with dogs (Brady Bunch Dogs)
Obsessive behaviors
Pulling on leash
Separation anxiety
Consultations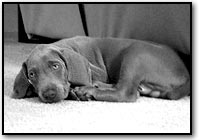 Many problems can be handled with one visit. This one (or initial) private consultation includes goal setting, evaluation, establishment of a plan, instruction, demonstration and coaching. This visit is typically 2-hours in duration. All in-home training comes with a detailed evaluation and training plan along with follow up telephone calls to check on progress. If further hands-on training is requested, an additional session will be recommended. Follow up telephone and internet support is free.

In-Home Fees: 2-hour consult $156
In-Facility Fee: 2-hour consult $132
Follow up visits $85/hour
Priority cases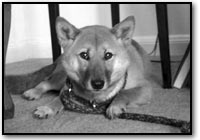 Priority cases such as fear, aggression, and separation anxiety involve a significant commitment from you and your North Coast Dogs trainer. There is a great deal at stake for you and your dog. We dedicate significant resources, time and special attention these cases. For that reason North Coast Dogs will only accept a limited number of priority case clients.
The first step is to call. Our staff is trained to gently and respectfully assess your needs and those of your pets. A North Coast Dogs trainer will explain our services and let you know exactly what you can expect from us.
Priority case service includes:
Multiple visits to your home by a well-educated and experienced certified pet dog trainer.
Written training plans and follow up reports sent using the US Postal Service.
Supplemental written materials (when applicable).
Continued coaching and support by phone and e-mail. Some aggression cases are assigned a certified pet dog trainer and a case manager.
Invitations to Town Hall Meetings (Aggression cases).
North Coast Dogs honors all of its clients. We are especially sensitive to the emotional challenges of having a dog with a serious behavior problem. Excellence in care and confidentiality are always top priority.

Aggression waiver
Clients with dogs aggressive to humans will be required to sign a waiver prior to consultation (see example in PDF format in new window).
Discount
North Coast Dogs offers a 10% discount to any dog adopted from a shelter or recognized rescue organization within 6 months prior to class start date or in-home consultation.
North Coast Dogs will give current clients a 5% discount on future classes or in-home training services for every new client they refer. The new client must pay for a class or in-home service for the discount to be credited. Current clients can accumulate a discount up to 15% per class or in-home training session. There is no limit to the total amount of 5% credits that can be accumulated. The referral award will be issued in the form of a 5% referral coupon mailed by U.S. Postal Service. Referral coupons are nontransferrable and expire one year after issuance.
New clients must give the referring client's complete name when we ask "how did you hear about North Coast Dogs" for the referral discount to be credited.
This offer is effective March 1st, 2003 and is not retroactive.
Cancellation Fee
You will be charged $25 (twenty five dollars) for a missed appointment or an appointment cancelled within 24 hours of your scheduled time.
Last updated: 12/16/2016